First Visit In Huntsville


CASE HISTORY: This will consist of a brief health questionnaire to allow us to get to know you. Dr. Land will then review this information and give him insight to your needs prior to discussing your symptoms.
CONSULTATION: Dr. Land will then meet with you and review your health history and the events that have lead you to your present condition.
EXAMINATION: The cause of your pain and symptoms will be narrowed down through the use of orthopedic and neurological testing, range of motion, and joint palpation.
---
X-RAYS
In most instances, diagnostic xray images will be performed to better visualize the exact origin of your spinal condition and this will allow more precise care to be given.
---
REPORT OF FINDINGS
Dr. Land will then sit down with you and correlate all of your findings and explain the causes of your pain and if his Chiropractic care can help you. He will give you reasonable expectations and a timeline for the length of care needed. He will then answer any questions or concerns you may have.
---
ADJUSTMENT
Dr. Land will place you in one of the treatment rooms and apply gentle pressure to your vertebre and align them to their proper position; thereby reducing the pressure to your nervous system. Dr. Land will then make recommendations specific to your condition and answer any remaining questions you may have.
---
CONGRATULATIONS
You are now on the road to your recovery!
---
CHIROPRACTIC THERAPIES PROVIDED
Electrical Muscle Stimulation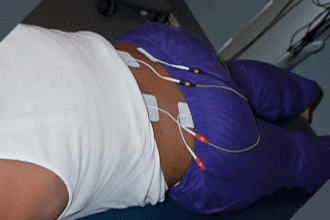 Initially, Electrical Muscle Stimulation is used to ease pain and inflammation of the joints and soft tissues. It is also instrumental in reducing the pain and tension in a muscle spasm. It can later be used to stimulate muscle strengthening.
Decompression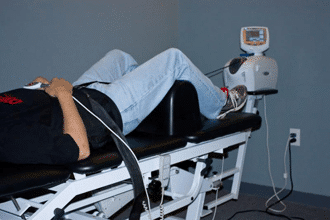 Decompression therapy reduces disc pressure as a result of a disc herniation and slipped discs. It is a light axial traction that safely and gently separates the involved joints and promotes the return of the disc migration to its normal boundaries.
Infrared Diathermy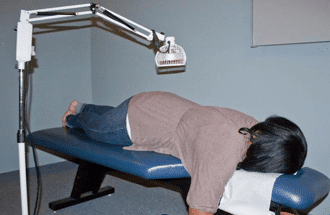 Deep penetrating heat application that produces infrared technology to produce a deep relaxing heat response to ease even the deepest muscle spasms. This has the ability to increase circulation and restore flexibility especially in patients who have arthritis related pains.
Percussion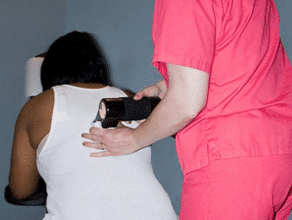 This is a gentle massage that helps relax muscles, improves flexibility, reduces swelling by increasing circulation and removes muscle memory to allow quicker relief. Many patients notice immediate improve following it application.
[fl_builder_insert_layout slug="global-sidebar"]